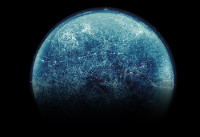 "Teach-In" with Bill Binney:
GM Audimax / TU Vienna, Thursday 10.11.2016 from 16:00 to 18:00.
On invitation of the course "Privacy Enhancing Technologies" will Bill Binney come to TU Wien to give a "Teach-In". He will first give insights into his work on big data, after which he is happy to discuss algorithms, set-theory and privacy in big data analysis with the students.
Bill Binney, crypto-mathematician, codebreaker, analyst and late Technical Director of the NSA, in the late 1990s developed a ground-breaking non-privacy-invasive surveillance tool that managed to cope with the three biggest challenges of the digital age: the volume, velocity and variety of data - big data, as it has become the buzz-word - all based on metadata-analysis. Austrian filmmaker Friedrich Moser's feature documentary "A GOOD AMERICAN" tells the story of that program, code-named ThinThread.
Special Screening of "A GOOD AMERICAN" :
Thursday 10.11.2016 at Village Cinemas starting at 10:00
Special price for TU-students (pay on Wednesday at TU after PET lecture, 15:30 - 17:30 at EI5): 5,50 €
Student price on site: 8,40 €
International voices about the film:
"Fascinating!" - The Guardian
"Stunning and deeply disturbing!" - Newsweek
"Powerful film - a prequel to SNOWDEN" - Oliver Stone
"So grandios wie schockierend - einer der wichtigsten Filme des Jahres!" - 3sat Kulturzeit
"If you do one thing this month… you should go to watch docu-thriller A GOOD AMERICAN!" - Tech/New Statesman
Trailer: https://www.youtube.com/watch?v=cXVETt7idLA
Website: www.agoodamerican.org
Twitter: @AGAmovie
Facebook: www.facebook.com/agoodamerican